Posted by Betty Bagat on Dec 2nd 2020
Get Your Clean On
Every January our thoughts turn to self-improvement, with the most common New Year's resolutions being to exercise more and eat a healthier diet. In the last several years, a healthier diet for many has come to mean clean eating. The most basic definition of clean eating is to avoid refined and processed foods that contain artificial ingredients and to concentrate on consuming whole, natural foods.
There are scores of cookbooks, cooking shows and websites devoted to this eating trend. Every time I'm in the grocery store, the organic section seems to grow. Completely changing your diet on January 1st can seem overwhelming and is probably not realistic, but taking small, gradual steps to a healthier diet may be the way to go. For a snack, swap out a bag of pretzels for some raw almonds or cashews. Try eliminating processed foods from just one of your three daily meals.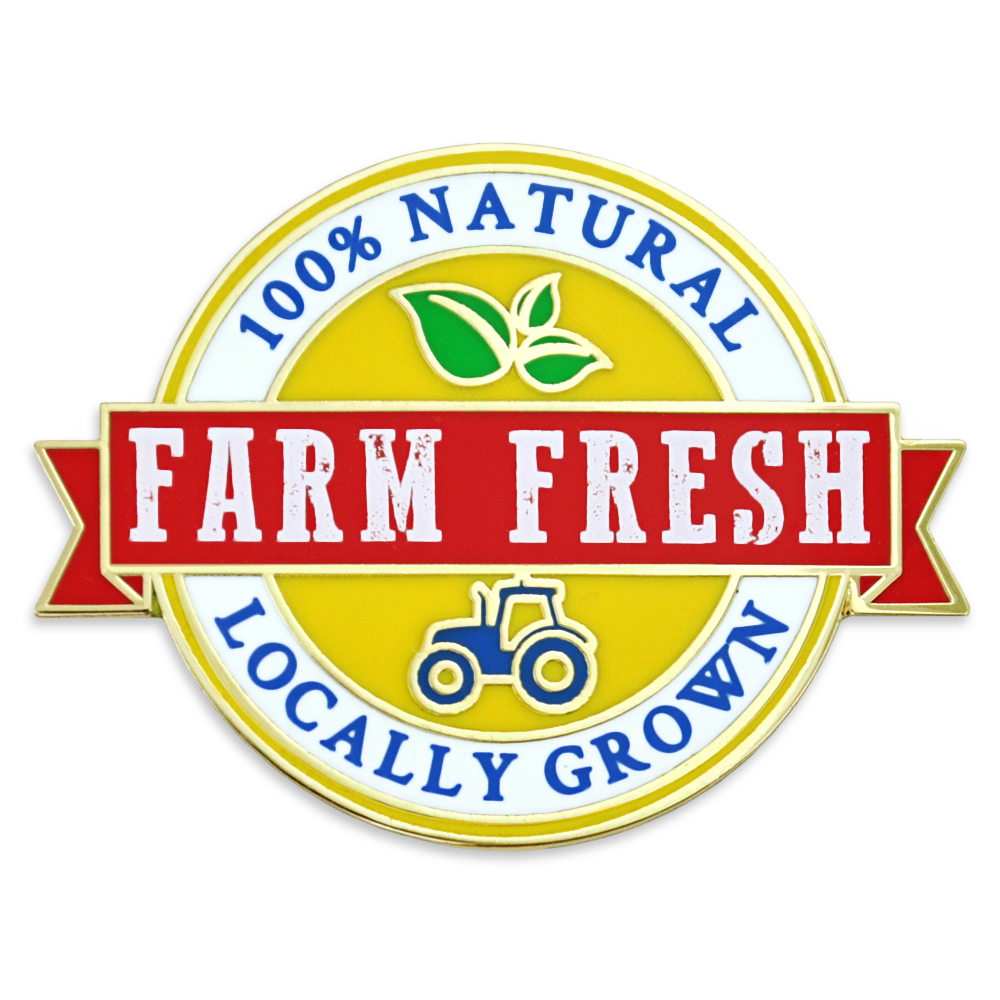 Another fun motivator on your quest towards a healthier lifestyle can be sporting a cool lapel pin to promote your dietary goals. PinMart carries several pins that support the clean eating and organic food movements. Our Toxic Free Leaf Pin on your jacket or Farm Fresh Pin on your kitchen bulletin board can be inspirational daily reminders to eat better. One step is all you need to get started!