Posted by jessica.n@pinmart.net on Dec 4th 2020
Have you Thanked A Teacher Today?
It's one of the most common security questions when you've forgotten your password and need to prove you're you. Right up there with "Who was your first pet?" is "Name your favorite teacher". This is chosen because all of us have at least one educator in our lives who's presence has changed us for the better in some way, and their influence has stuck with us, no matter how many years have passed since we were students. Mine was Mr. Krueger, my 10th grade English teacher. He was the first to take a second look at me and my writing and make me think my thoughts were worth putting onto paper. His beliefs clearly had an impact on me.
What my long intro is getting at is that Teacher Appreciation Week is fast approaching. It falls on the first week of May, and I can't think of a better time to thank all teachers, especially your favorite! With the end of the school year looming, trying to reign in the waves of excitement for summer break requires a skill set that proves teachers are certainly made of stronger stuff than most of us. So what to get these super-human brain-builders? Let's just say an apple might not cut it.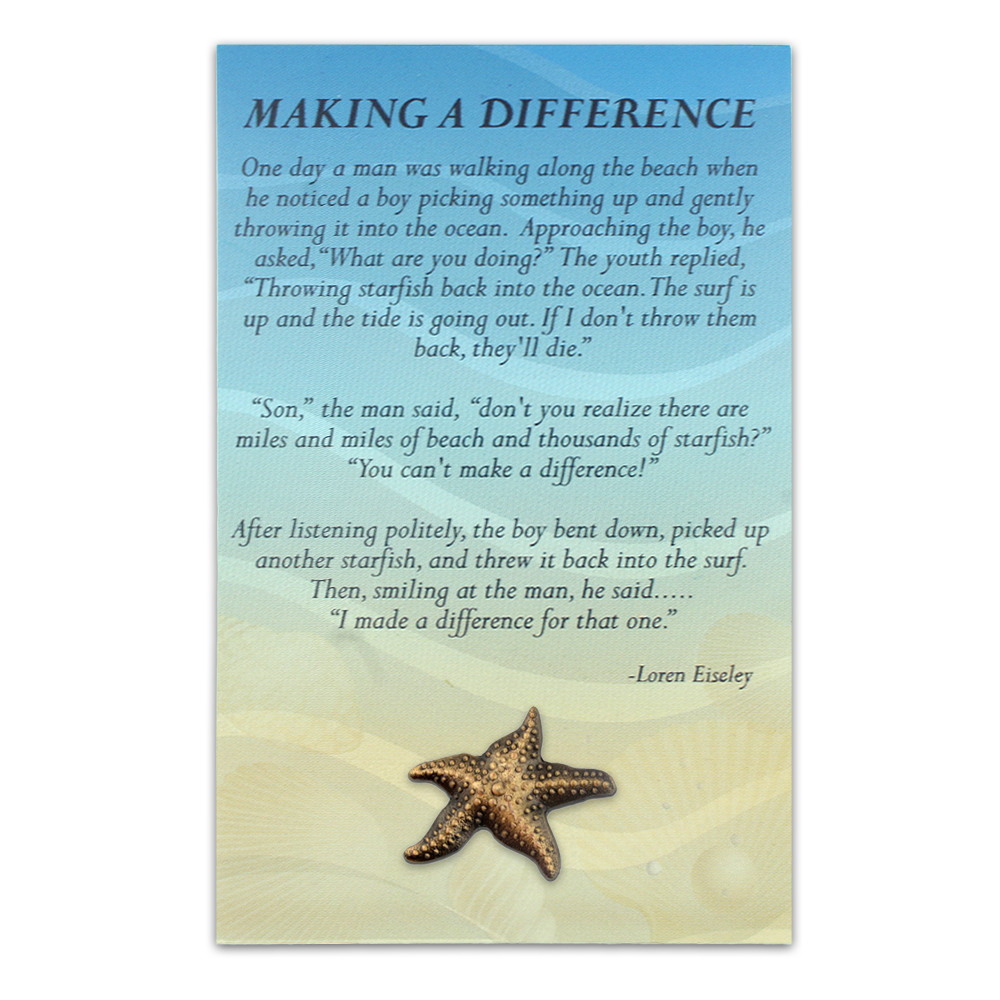 The national PTA website suggests something more personal and heartfelt. Things like letters to a favorite teacher, and perhaps a small token like a lapel pin ( I suggest our Starfish pin, it has a great back story) to go with it. Also, recognizing your teacher on social media is a cool way to share your gratitude with the whole class. The official Instagram tag for teacher appreciation is #thankateacher and the National PTA hopes that hashtag spikes the first week of May. Even if it's been more years than you can count on your two hands since you've been in your favorite teacher's classroom, it's never too late to thank them. Whether you #thankateacher on social media with a throwback picture, or a starfish pin and sincere, handwritten words, these guys are the sculptors of our future, and their hard work makes all the difference in the world.
#thankateacher Thank you Mr. Krueger. Beware the Ides of March.