Posted by Rachel Penny on Jul 14th 2021
How to Make Enamel Pins
Enamel pins are often considered to be some of the nicest, highest quality lapel pins available. When most people want to make their own lapel pins, they often immediately think of this style as their first and best option. But the process of making DIY enamel pins can be a complicated one, due to the equipment and materials needed. If you're considering whether you should make your own enamel pins, we can make the process easier! Learning how to make enamel pins is straightforward when you work with an established and reputable custom pin manufacturer.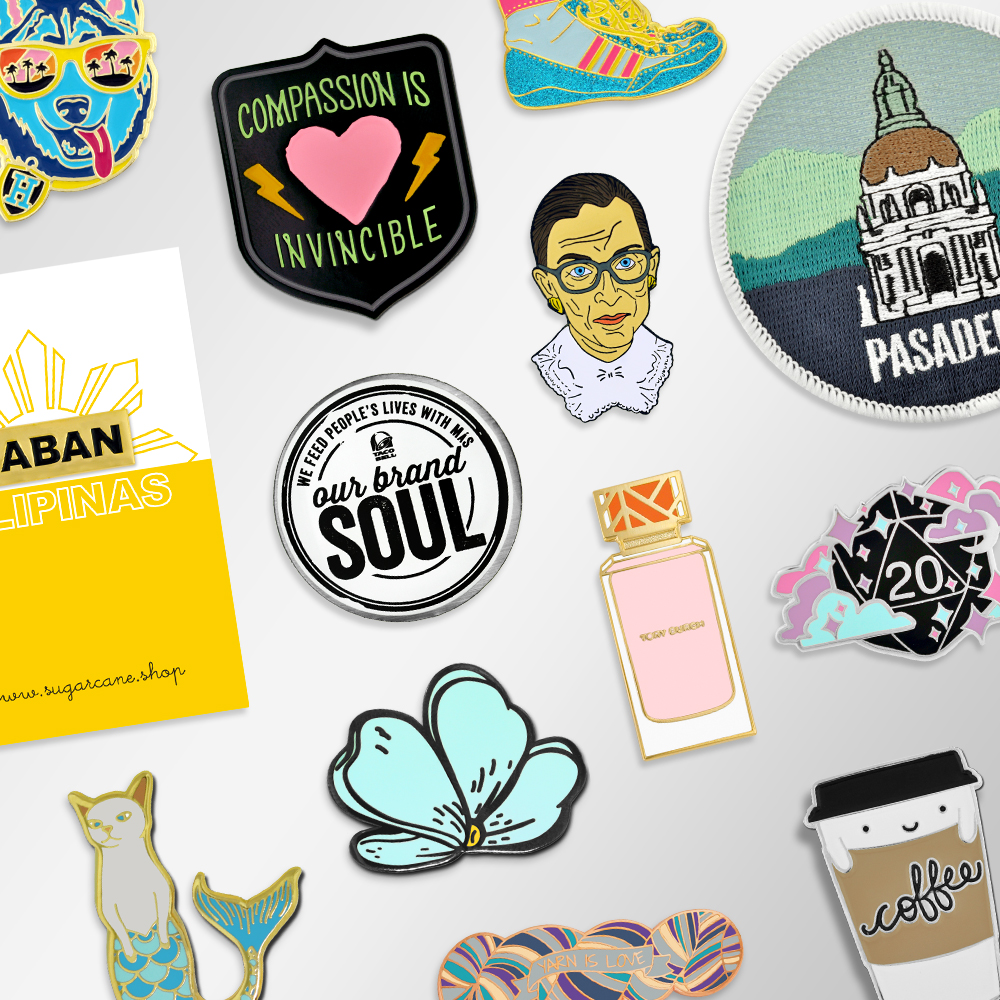 The Steps for Making Enamel Pins
If you already have an idea for a pin design, it's time to start making decisions and preparing an artwork file to have your own custom enamel pins created. Here are the steps we'll guide you through to bring your vision to life:
Decide between soft enamel vs hard enamel (or embossed)
Prepare your artwork
Determine the enamel pin metal plating
Choose between enamel pin sizes
Calculate how many pins you want made
Place your order!
1. Soft Enamel vs. Hard Enamel
Differences between soft enamel vs hard enamel include texture, durability, and color. All enamel pins are baked in an oven at high temperatures to cure the enamel, yet this step occurs at different times during the process depending on which enamel is used. Soft enamel has more texture since it has raised metal lines that hold recessed enamel; this means that the surface is not smooth. On the other hand, hard enamel is polished flat to replicate a jewelry-quality finish. Hard enamel is a bit more costly than soft enamel and is polished and electroplated at the end of the pin-making process to bring out its glossy features.
When considering soft enamel vs hard enamel, you should note that there are similarities in how they are made. Both are made using a metal die, a special tool with the inverse of your design that is used to impress the image into a base metal (usually brass or copper), and both can showcase vivid colors. A wide range of custom color choices are available to really customize pin design.
Requiring no die and no engraving, USA enamel lapel pins are created with a revolutionary dimensional printing process. The result is a multi-layered design with the high-quality look and feel of a custom soft enamel pin, but which costs less to produce. This type of pin is also sometimes called embossed enamel, and it gives you a pin with a clear design and strong colors. While this type of pin can be produced more quickly and with less expense, it doesn't always have the fine jewelry quality of a hard enamel pin.
2. Artwork Design to Make Your Own Enamel Pins
Preparing artwork to design and make your own enamel pins can be daunting, especially if you aren't artistically or digitally inclined. The PinMart design team provides free artwork and ensures that all design details meet expectations before pin creation continues. Our team can take your enamel pin design idea all the way from concept to completion.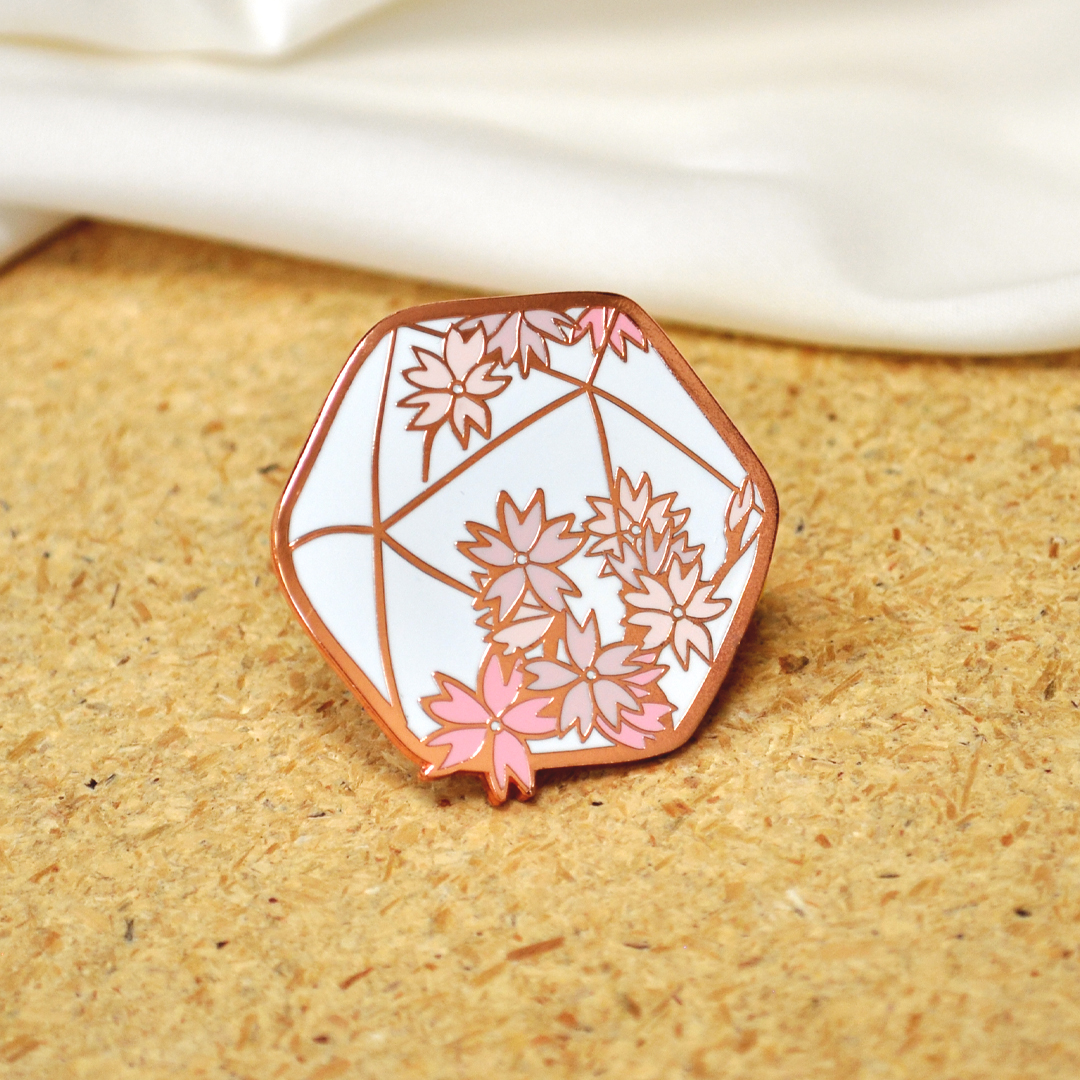 Is an enamel pin right for my design?
The best designs for enamel pins involve relatively simple artwork that incorporates a few distinct colors. While these pin styles lend themselves well to detailed drawings, consider custom printed pins or quick ship pins if you have a complex or photorealistic design. If you want a custom pin in solid silver or gold, consider die struck pins for a simple, elegant look. We also make custom wood pins with a unique, eco-friendly style and quick turnaround time.
3. Enamel Pin Metal Options
Different metal finishes can be used to produce enamel pins depending on the desired outcome. Our metal plating options can include the following finishes:
Gold
Nickel
Copper
Black Dye
Antique gold
Antique nickel
Antique bronze
4. Enamel Pin Sizes
Average enamel pin sizes are typically between 1" and 2", but both soft and hard enamel pins can be created up to 2.5" in diameter. Keep in mind that you don't want your pin to appear bulky or overbearing, but you also want them to be large enough to showcase your detail and design. Larger pins, and pins with unusual shapes, may shift or turn when they are worn, leaving your design upside down!
The purpose of your pin design can also change how small or large you choose to have your pin made. If you want to make pins to sell, keep in mind the cost of production compared to cost of sale. If you're looking to create a pin to represent a business or corporation, having a smaller, elegant pin can be better than having a large pin that employees or patrons may be hesitant to display.
Calculating Pin Quantity
Pin costs decrease when purchased in bulk. No matter whether you're a small artsy start-up or a large corporation with thousands of members, PinMart is capable of producing any amount of custom pins needed. Minimum order quantity for custom soft enamel pins is 50 and minimum orders of custom hard enamel pins is 100. Prices for custom orders start at just $0.71 per pin for soft enamel and $0.85 per hard enamel pin.
Can I Make DIY Enamel Pins at Home?
If you want to make your own enamel pins at home, there are kits you can buy to create a simplified version of dimensional print pins. When done correctly, these kits can be used to create a limited number of nice-looking printed pins with a clear protective coating. You can also find YouTube videos and other online tutorials for creating metal enamel pins, but the process can be quite time consuming and requires a variety of tools for cutting and melting the materials. In either case, if your goal is to create a large number of pins to sell, you'll be better off working with a manufacturer who can create pins of a consistently high quality more quickly.