Posted by Rachel Penny on Feb 22nd 2022
Pledge Pins – A Guide to Creating Custom Sorority and Fraternity Pins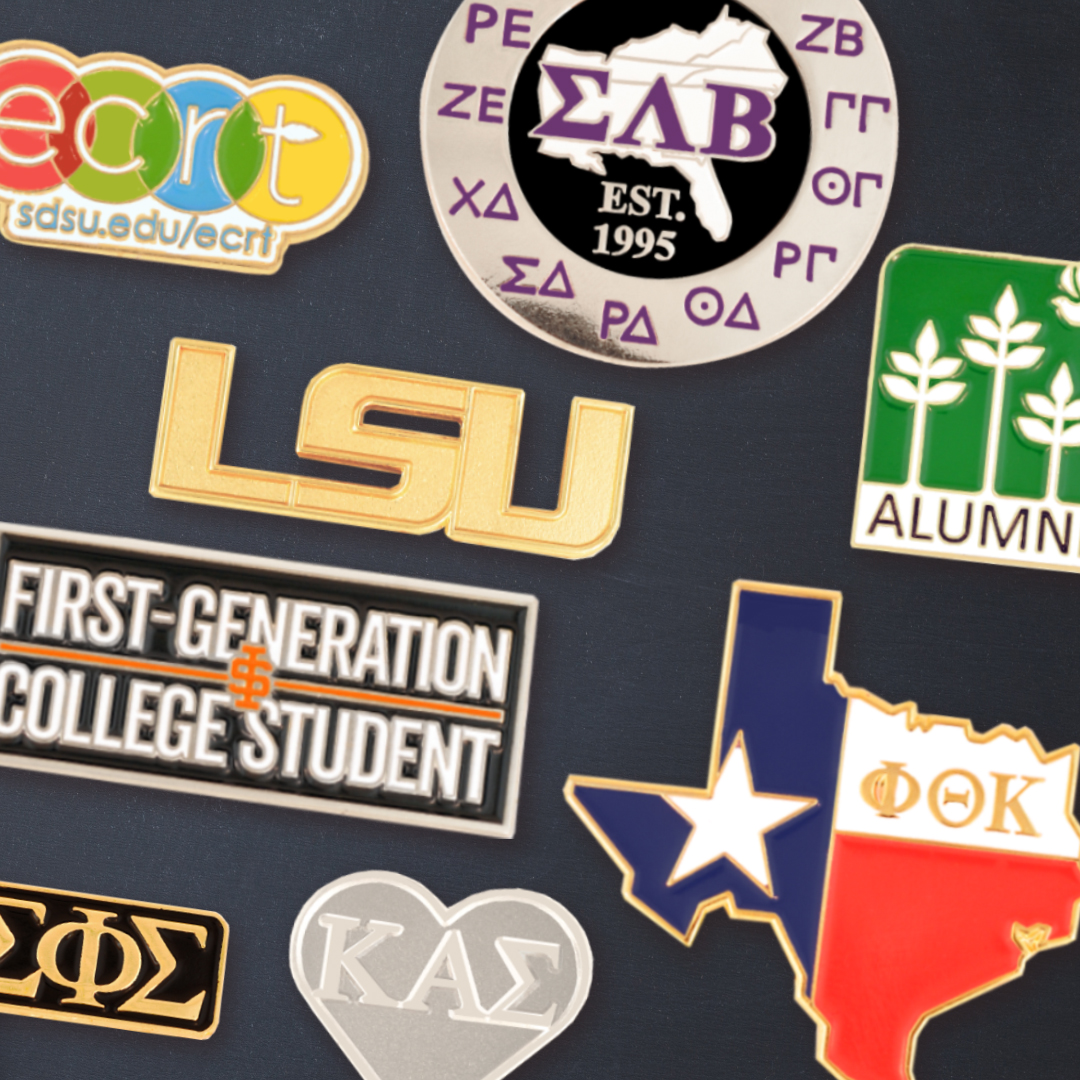 What Are Pledge Pins?
Pledge pins are an important tradition and part of the celebratory welcoming of new members to sorority sisterhood and fraternity brotherhood. One of the first special events you'll attend as part of Greek life is a pinning ceremony, where new participants are presented with a fraternity or sorority pin to showcase their affiliation.
When you work with an established and reputable custom pin manufacturer and design team, you can create pledge pins confidently, knowing you'll be bringing a custom design to life and you'll be able to present quality pins with pride.
Designing Fraternity and Sorority Pins
One of the first considerations you need to make when starting the design process for custom pledge pins is choosing the right material for your design. Do you want soft enamel with texture or hard enamel that is flat and glossy? Maybe you'd prefer a metal plated enamel sorority pin for a timelessly classic look? If you want a custom pin in solid silver or gold, consider die struck pins for a simple, elegant look. There are also 3D cast pins if you want a fraternity pin with added texture. Read more about how enamel pins are made and the options available to start forming a design for your pledge pins.
Preparing the artwork for your custom fraternity or sorority pin design should be straightforward since all you need is the associated Greek letters and symbols – although you can make design more complicated if you'd like. The PinMart design team provides the artwork and ensures that all design details are collaborative, meaning you can share the features and ideas you have and then watch as our team brings your idea to life, from concept to completion. You'll be able to share your vision, including color and metal choices, and approve a final design before your pins are created. Custom pins will be individually bagged and packaged, but you can enhance your presentation by opting to have your pin inserted into a beautiful velour pin box or velour pouch for a great presentation at your Greek life pinning ceremony.
Once your sorority or fraternity pins are crafted and delivered, you'll have a lasting symbol of your chapter's values and history that you can proudly display. Whether you wear your new pledge pin on your blazer, dress, or bag, you'll have a memento to treasure during and after your college years.